Categories
Archives
Subscribe to this
blog's feed
Post categorized as "Technology"
Just took a minute to read my December Quirks, and came across a little blurb about the new Lego Cuusoo site, which allows the consumer to help to develop new products – either by designing  their own or voting on other submissions (crowdsourcing). So the little nerd that lives inside of me was super excited (legos – awesome, research – awesome), and I wanted to share it with you.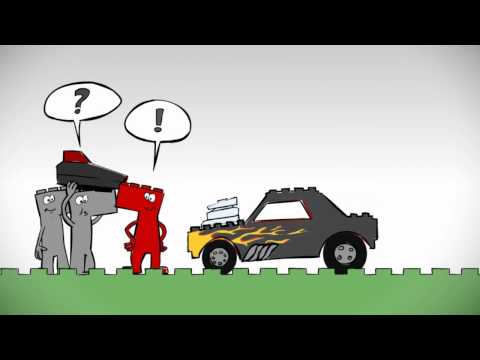 Happy Friday!
Meredith
Pew Internet surveyed over 2,200 adults–ages 18 and older–to study how different generations are using the Internet for 2010. Older generations are catching up with younger Internet users, even surpassing them in some online activities. Here are some highlights from the Pew Internet Report.
* While the youngest generations are still significantly more likely to use social network sites, the fastest growth has come from internet users 74 and older: social network site usage for this oldest cohort has quadrupled since 2008, from 4% to 16%.
* The percentage of all adult internet users who watch video online jumped 14 points in the past two years, from 52% in May 2008 to 66% in May 2010.
* 51% of all online adults listen to music online, compared with 34% the last time this question was asked, in June 2004. While Millennials used to be by far the most avid listeners, Gen Xers and Younger Boomers are catching up.
* As of May 2010, 53% of online adults have used a classified ads website such as Craigstlist, up from 32% in September 2007.
* Only half as many online teens work on their own blog as did in 2006, and Millennial generation adults ages 18-33 have also seen a modest decline—a development that may be related to the quickly-growing popularity of social network sites. At the same time, however, blogging's popularity increased among most older generations, and as a result the rate of blogging for all online adults rose slightly overall from 11% in late 2008 to 14% in 2010.
Remember calling home (usually on Sundays) from the hall phone in your college dorm? Wait, you have to be of "a certain age" to remember that–and I do! Well, times are changing–and fast. Check this out: "The University of Virginia has removed about 3,850 land-line telephones from residence halls in a move that will save $500,000 annually." The good news is that colleges are finding new and innovative ways to save money; the not-so-good news is that I'm feeling older and older by the minute.