Categories
Archives
Subscribe to this
blog's feed
Post categorized as "Just for fun"
We are going to have a super busy summer here at SS, so we are thrilled to have so many amazing interns! We went out for a fun lunch date with the new troops so we could get to know one another. We hope they like us as much as we like them:).
And the burgers weren't bad either!
My valentine for you…. I cant get the embedded video to work, so click the links below. I promise you will enjoy!
XOXO,
Meredith
I finally got around to watching the SNL from a few weeks ago with Daniel Radcliffe (Harry Potter) hosting. This particular skit really made me laugh – Kristin Wiig is conducting an exit poll with DanRad, and things get more than a little off topic. I found it pretty funny, because a few things reminded me of various conversations I have had while writing survey instruments… And also, Kristin Wiig is just hilarious.
http://www.imdb.com/video/hulu/vi2743378201/
It is almost Friday folks!
Meredith
Well folks, according to the stuffed groundhog posing in Dupont Circle this morning, we have 6 more weeks of winter ahead. For those of us in DC, that doesn't mean much because our winter has been just dandy! In fact, the HQ staff went on a walk down to the waterfront in Old Town Alexandria yesterday to take advantage of the beautiful sunny day. If you are an art lover and haven't been to the Torpedo Factory, I would highly recommend it. This place has artists packed in every corner, and we saw some amazing talent. Actually, we have a painting by a Torpedo Factory artist hanging in our meeting space! If you are ever in the Old Town area, and want someone to walk around/go have lunch with with, let us know. There is always someone here, and we could always use a good excuse to play hooky for an hour.
We are so lucky to work in such an amazing neighborhood. It has been a year since the fire (can you believe it??), and we have really come to love our new home!
Just took a minute to read my December Quirks, and came across a little blurb about the new Lego Cuusoo site, which allows the consumer to help to develop new products – either by designing  their own or voting on other submissions (crowdsourcing). So the little nerd that lives inside of me was super excited (legos – awesome, research – awesome), and I wanted to share it with you.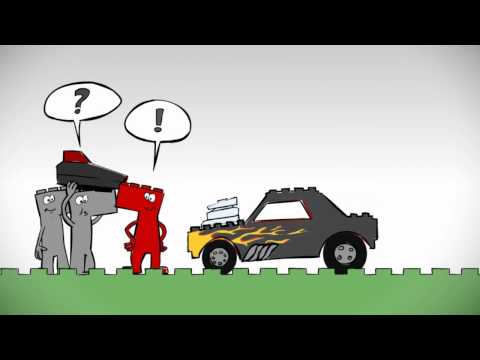 Happy Friday!
Meredith
On my flight to Stetson University today, I found myself grabbing for an old copy of the Smithsonian Magazine that had been sitting in my seat back pocket. The last page of the magazine had an article with this image:
I started reading the article with two goals: find out what bacon buns are and start planning my trip to Latvia (I love me some bacon). However, as I began reading, I realized it was about something more than ham products and a random Balkan country. The article, entitled Strike Up the Brand, was actually discussing a term called nation branding. The article claims a key part of this mission is to sum up that country in a single phrase; nations are trying to find the perfect tagline to boost them in the competitive global market that is… well… the globe.
My favorite part of the article was the hilarious, imaginary taglines the author, Richard Conniff, created for some nations. Some of the best, besides Latvia's, include: "China: Now 55 Percent Less Communist!" or "Amazing Asian Myanmar: Not Just for Jailed Dissidents!" (What would your school's overly-honest tagline be?!)
Whether you think the idea of nation branding is genius or ludicrous, the author makes a point that marketers in any industry can relate to: "A lot of countries don't have much of an identity, as far as the outside world is concerned. They proliferate like brands of soap, with only so much sparkle to go around." And we all know how scary it can be sometimes to be the generic brand of soap.
In middle school my teacher Mrs. Hendrickson made us memorize various poems and recite them in front of the entire class. I remember being so anxious about it every time, and I was sure that the words would escape me as soon as I finished (if not while I was in the middle of reciting it). Amazingly, there are a few that stuck with me and randomly pop in my head while I am walking down the street or washing dishes or making eggs…
Recently, I was thinking about one of my favorites and I realized that I now have a much better understanding for why Mrs. H thought it was so important for us to remember. I want to share it with you, because I think we could all benefit from reciting this to ourselves every once in awhile. Sometimes we need a little reminding that "life is 10% what happens to me and 90% of how I react to it."
Enjoy!
Meredith
ATTITUDE by Charles Swindoll
The longer I live, the more I realize the impact of attitude on life. Attitude, to me, is more important than facts. It is more important than the past, the education, the money, than circumstances, than failure, than successes, than what other people think or say or do. It is more important than appearance, giftedness or skill. It will make or break a company… a church… a home. The remarkable thing is we have a choice everyday regarding the attitude we will embrace for that day. We cannot change our past… we cannot change the fact that people will act in a certain way. We cannot change the inevitable. The only thing we can do is play on the one string we have, and that is our attitude. I am convinced that life is 10% what happens to me and 90% of how I react to it. And so it is with you… we are in charge of our Attitudes.
Oregon State launched a movie contest asking students to submit a 1-2 minute video expressing their gratitude to donors for their generosity. The grand prize is an iPad, but in my opinion everyone is a winner: the students for their creativity and heart-felt messages, the donors for their life-changing gift, and OSU for creating a win-win situation. Check out the winning video and get ready to be moved. (Sorry about the bad pun at the end; I couldn't help myself.)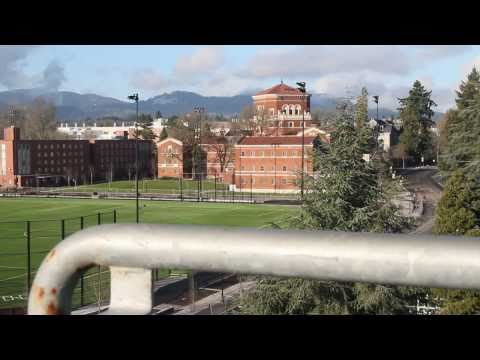 Ed Macko, from Pipitone, sent me this great video of David McCandless talking about data visualization. He first suggested that "data is the new oil," but then adjusted that to "data is the new soil." He showed some terrific ways to display data that truly transform it into information that makes sense. This is interesting to me and my team, of course, because we are constantly working to develop the manner in which we present data so that the most important of our research findings really shine through. I think anyone in marketing really has to be pretty proficient at translating data into information so this is an interesting video for any marketer. Plus, it's pretty funny. David shows the days of the year when couples are most likely to break up.
Click here to follow me on Twitter