Categories
Archives
Subscribe to this
blog's feed
Post categorized as "Communications"
Oregon State launched a movie contest asking students to submit a 1-2 minute video expressing their gratitude to donors for their generosity. The grand prize is an iPad, but in my opinion everyone is a winner: the students for their creativity and heart-felt messages, the donors for their life-changing gift, and OSU for creating a win-win situation. Check out the winning video and get ready to be moved. (Sorry about the bad pun at the end; I couldn't help myself.)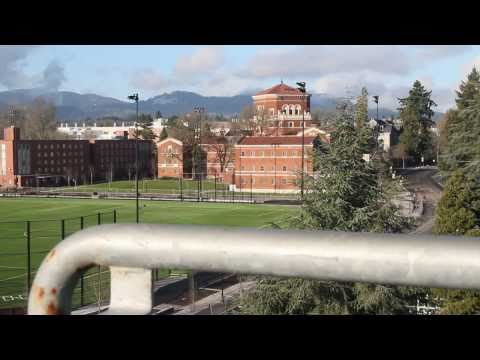 Remember calling home (usually on Sundays) from the hall phone in your college dorm? Wait, you have to be of "a certain age" to remember that–and I do! Well, times are changing–and fast. Check this out: "The University of Virginia has removed about 3,850 land-line telephones from residence halls in a move that will save $500,000 annually." The good news is that colleges are finding new and innovative ways to save money; the not-so-good news is that I'm feeling older and older by the minute.
Helicopter parents–we know they are out there, hovering over students, ready to swoop in and offer their support and guidance whenever needed. The challenge for many schools is what to do with these well-intended but often exhausting parents. I just read an article that discussed a great way to engage today's parents as students are making the transition to college: refocus new student orientation so that parents' needs are addressed in an open and honest way. How do parents get comfortable with letting their student make decisions on his/her own? How do parents deal with student homesickness? And what about parents who are now empty nesters–how do they deal with that? Schools have developed creative ways to address these questions during new student orientation:
At Northern Michigan University in Marquette the school plays actual recordings during parent orientation of upperclassmen recreating desperate calls they made home.
At Stonehill College in Massachusetts parents are invited to attend a lecture on "letting go."
And at Reed College in Portland, Oregon, parents are invited to read "The Odyssey" then attend a lecture and discuss similar issues to what their student will experience in a freshman humanities course.
I bet these "repurposed orientation programs" will not only help parents redefine their relationship with their student (from helicopter parent to parent of young adult), they may also increase new student retention. Think about it: if parents are comfortable with their student's college environment they will be more likely to encourage them to "stick it out and graduate." Makes sense, right? And why wait until orientation to start this important dialogue with parents. Colleges should expand the conversations they are having with parents during the admissions process by including specific examples of how their school will help make the transition to college a positive experience–for both students and parents.
From Tufts, to Johns Hopkins, to Ithaca College, check out The 50 Social Media Innovators in Higher Ed. These schools were recently recognized by collegesurfing.com for having "active Twitter feeds, fan-packed Facebook pages, creative YouTube videos, and compelling blogs" that capture the attention of their target audiences and promote their school in a compelling and technologically up-to-date way.
Congratulations!
In this challenging economic time, Scannell and Kurz offer ten very helpful financial aid strategies that will help you prepare for 2010:
Identify metrics that reveal how you're performing, then track them against the same or a similar period in the prior two years.
Benchmark annually on sticker price, discount rate, and prestige indicators with top competitors.
Help admissions recruiters make the case for affordability, value, and career outcomes.
Make sure financial aid counselors can talk comfortably and accurately about financing/payment plan options as well as financial aid programs.
Keep admissions and financial aid staffs on the same page by using net tuition revenue goals as the common denominator.
Use an analytical, not anecdotal, approach to adjusting aid policies.
Be as transparent as possible about awarding policies.
Watch out for policies that stack merit awards on entitlements, need-based aid, talent-based aid, etc.Make sure renewal policies are not negatively impacting retention.
Be transfer friendly.
What do the following 13 careers have in common?
Federal-government manager
Higher-education administrator
Program evaluator
Corporate executive specializing in global business development or managing global workforces
Cognitive-behavioral therapist
Immigration expert
Researcher with expertise in two or more of these subjects: physics, math, molecular biology, engineering and computer science
Health-informatics specialist
Optometrist
Genetic counselor
Patient advocate
Physical therapist
Veterinarian
Let me know what you think! Send your response to jp@simpsonscarborough.com
I will post the correct response in a few days. Stay tuned.