Categories
Archives
Subscribe to this
blog's feed
Archive for January, 2012
If you're anything like me, your Sundays from August until early February are dedicated to football. The only requirements for the day are a big, flat-screen TV, friends, and pizza or some kind of take-out. Every Sunday, we're barraged with hundreds of statistics – most are fascinating, some are kind of random. I've always thought how cool it would be to be an NFL analyst. I mean, you get to watch TV for work! While I'm no statistician, in honor of the big game this Sunday, I've made up my own Superbowl Sunday by the Numbers:
24 to 21 – NFC leads the series with 24 wins versus the AFC with 21
32,000 – the number of tickets that went unsold at the first Super Bowl in 1967
10 – the most number of times a city has hosted the Super Bowl (Miami and New Orleans are tied)
14,500 – the estimated number of tons of potato chips that are consumed on Super Bowl Sunday
0 – the number of times our fair city of Washington, DC, has hosted the Super Bowl
$42,000 – the cost of an ad spot during the first Super Bowl in 1967
$3.5 million – the cost NBC is charging for a 30 second ad this year
4 – the number of teams that have never made an appearance in the Super Bowl
2012 – the first year the Super Bowl will be streaming live online at NBCSports.com
Who are you rooting for this year – the Patriots or the Giants?!
Just took a minute to read my December Quirks, and came across a little blurb about the new Lego Cuusoo site, which allows the consumer to help to develop new products – either by designing  their own or voting on other submissions (crowdsourcing). So the little nerd that lives inside of me was super excited (legos – awesome, research – awesome), and I wanted to share it with you.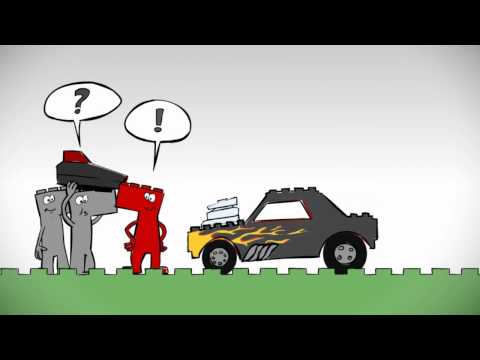 Happy Friday!
Meredith
With the exception of "What does the org structure of the marketing department look like at other colleges?", this is the most common question I hear from our clients.  Our sense is that on most college/university campuses, the marketing budget is increasing.  Yes, increasing…..in spite of the economy and in spite of all the budget cuts you're reading about in the Chronicle and IHE pretty much daily. This might sound odd but keep in mind that much of the change is due to a) the fact that many institutions were spending very little on marketing in the first place and b) the fact that with the sophistication of higher ed marketing operations, many institutions are simply collecting marketing dollars that were dispersed across the campus into a centralized budget. 
Outside of higher education, there is pretty good data on how much an organization should be spending on marketing. MarketingSherpa put out some data in June 2010 that said small organizations (less than 100 employees) typically invest 11% of their gross revenue to marketing. The investment for medium-size organizations of 100-1000 employees (which would be the size of many colleges) was 9% and large organizations were said to invest 6% of gross revenue.
The Small Business Administration (SBA) references an old adage….that 2% to 3% of your gross revenue should be dedicated to marketing.  But, they rightfully warn that this would vary dramatically based on an organization's goals. If your institution is attempting to dramatically increase enrollment or change your image, you need to invest more.
Drew's Marketing Minute says your marketing budget should be 2% to 8% and he notes that McKinsey is often quoted as recommending 5%. He says organizations with less than $5M gross revenue should be shooting for 7-8% while organizations with $100-$300M in gross revenue should be spending 3-5%. He also gives some percentages by industry:
Consumer package goods:  Up to 50% of projected net sales to launch a new product
Industrial B-to-B:  1% of gross sales
Retail:  4-10% of net revenues
Banks/Credit Unions:  2-5% of assets
Law firms:  1-4% of gross revenues
Pharmaceuticals:  Up to 20% of net sales
Hospitals:  1% of net revenues
Higher education is often compared to healthcare…..so the 1% hospitals are investing is probably a decent benchmark.  However, almost all my clients are spending much, much less than 1% of net revenue on marketing.
Business Owner's Toolkit gives some figures by industry. But, they list "education" as spending 5% of gross sales on advertising. I have no idea how the category of education is defined but I'm sure that's not representative of your typical 4-year, non-profit institution.
Inside of higher education, there have been a couple of attempts to provide some insight into the issue of marketing budget size. In March 2011, LeadsCouncil announced the findings of a study it conducted with CUnet. The findings are based on responses from 293 professionals working in marketing at a college or university. I'm not sure how many actual schools this represents or what the distribution of respondents looks like by geography, type or size of school, etc. You might still be able to get a full copy of the report via email here. Regardless, you are going to want to take the findings with a grain of salt because they might only include for-profit schools.  I can't tell from the press release.
In 2010, CASE and Lipman Hearne conducted a study on marketing spending; it reported on 212 CASE member institutions and included liberal arts colleges, master's-level universities, research institutions, and 2-year schools. But, it also included independent primary and secondary schools. The median marketing spending was reported as about $500k for small schools of under 2,000 students, $800k for medium-sized institutions up to 6,000 students, and $1.4M for larger institutions. But, all of these figures are asterisked for small sample size.
The bottom line is that solid benchmarks on how much colleges and universities are spending on marketing simply don't exist. But, the data above combined do provide a general sense of the norm inside and outside of higher education. It will probably require one of our professional organizations to get pretty serious about establishing some benchmarks before higher ed marketers will have real data on marketing spending by institution type. Any takers?????
Click here to follow me on Twitter
On my flight to Stetson University today, I found myself grabbing for an old copy of the Smithsonian Magazine that had been sitting in my seat back pocket. The last page of the magazine had an article with this image:
I started reading the article with two goals: find out what bacon buns are and start planning my trip to Latvia (I love me some bacon). However, as I began reading, I realized it was about something more than ham products and a random Balkan country. The article, entitled Strike Up the Brand, was actually discussing a term called nation branding. The article claims a key part of this mission is to sum up that country in a single phrase; nations are trying to find the perfect tagline to boost them in the competitive global market that is… well… the globe.
My favorite part of the article was the hilarious, imaginary taglines the author, Richard Conniff, created for some nations. Some of the best, besides Latvia's, include: "China: Now 55 Percent Less Communist!" or "Amazing Asian Myanmar: Not Just for Jailed Dissidents!" (What would your school's overly-honest tagline be?!)
Whether you think the idea of nation branding is genius or ludicrous, the author makes a point that marketers in any industry can relate to: "A lot of countries don't have much of an identity, as far as the outside world is concerned. They proliferate like brands of soap, with only so much sparkle to go around." And we all know how scary it can be sometimes to be the generic brand of soap.
Branding is all about differentiating. To differentiate, you need to know how other institutions are being promoted. To get a sense of it, I created a word cloud of almost 1,000 college and university taglines. If you aren't familiar, a word cloud can be created for any block of copy at www.wordle.net.  It's just a simple word count tool but it creates cool images like the one below in which the more frequently used words appear larger. The less the word is used, the small it appears in the image.
The most commonly used words in college taglines are:
* world
* excellence
* success
* learning
* real
* life
Also popular are "changing," "change," "place," "faith," "transforming," "beyond," "mind," "leaders," "discover," "experience," "opportunity." Bottom line, if you are trying to differentiate, these are the kinds of words you want to stay away from!
Click here to follow me on Twitter
SimpsonScarborough discussed with Sarah Ehrnschwender her thoughts on the SimpsonScarborough Scholars Program through CASE.
Q. What made you apply for the SS scholar program two years ago,  and what was involved in the process?
A. I saw the announcement about the program in the SimpsonScarborough newsletter. I was fairly new in my marketing role at UC.  In addition, the marketing position was new within the College of Nursing. The SS program sounded like a great option for connecting with others in the higher education marketing realm. The application process provided the opportunity to reflect on what I had accomplished in the first year of my position and set goals for the future. It also provided an additional platform for open dialogue with my supervisor and recommenders regarding the direction of marketing for the College and my professional development.
Q. What benefits have you received from being a SS scholar?
A. The Marketing and Communications Summer Institute was an incredible benefit, not just in making connections, but in developing applicable skills that I applied when I returned to the office. The CASE membership has been instrumental in allowing me to keep up with the latest trends in marketing. Knowing that I had the opportunity to attend conferences and choose books and a webinar really allowed me to sit down and plan what training and development would further the marketing at our College. Having the ability to chart out the entire package of benefits really helped provide direction and clarity to my work over the past two years.
Q. What recommendations would you have for future scholars?
A. To future scholars, I would recommend planning out how you want to utilize the resources. While it can be difficult, schedule time to work through the books and use the resources available on the CASE web site. Never underestimate discussing ideas with individuals you meet at conferences. I know I received some great ideas and perspectives from others at the Summer Institute and, hopefully, provided some additional perspective to others as well.
Q. What has been the best part of being a SS scholar?
A. I think the best part was learning something new, whether is was from the conference, CURRENTS, the books, etc., implementing that idea,  and seeing results! That being said, the entire experience was incredible,  and I highly recommend it for anyone wanting to get a great start to his or her marketing career.
I was catching up on some old reading over the holidays and found an informative little blurb in the 11.30.11 edition of Marketing News. Four different companies discussed how they're monitoring their social channels and how they are using the resulting information. Quick summary:
* SapientNitro of Toronto uses the paid service Sysomos most frequently. In the past, they have used Radian6, Evolve24, Nielsen BuzzMetrics, and Collective Intellect and they say each service has its pros and cons. They are looking at customers, media, employees and competitors. Specifically, they are seeking cues into the organization's reputation, brand health, product popularity, and customer opinion.
* Kraft Foods Inc. of Northfield, IL uses Radian6 and Insight Workbench from NetBase to track "brand, company, and category mentions." They distribute the information to leadership on a monthly basis.
* Carnegie Mellon University in Pittsburgh uses HootSuite and Google Analytics. They use the resulting data to help their colleagues around campus understand how social media can affect their work. As an example, their social media monitoring revealed that stories about alumni who are film and screen actors are always popular, as are stories about robots developed by University students and faculty. This type of information is shared with the teams in media relations and the University magazine so they can "plan news releases or articles based on these messages."
* American National Red Cross in Washington, DC uses Radian6 and Google.  They track all mentions of "Red Cross" (about 3,000 per day), code them as positive/negative, and send out a daily email to leadership which describes the 15 to 20 "meatiest" mentions of the day.
Short and sweet summary of the tools available out there and how companies are using them.
Click here to follow me on Twitter